Your First Visit – We Got You Covered!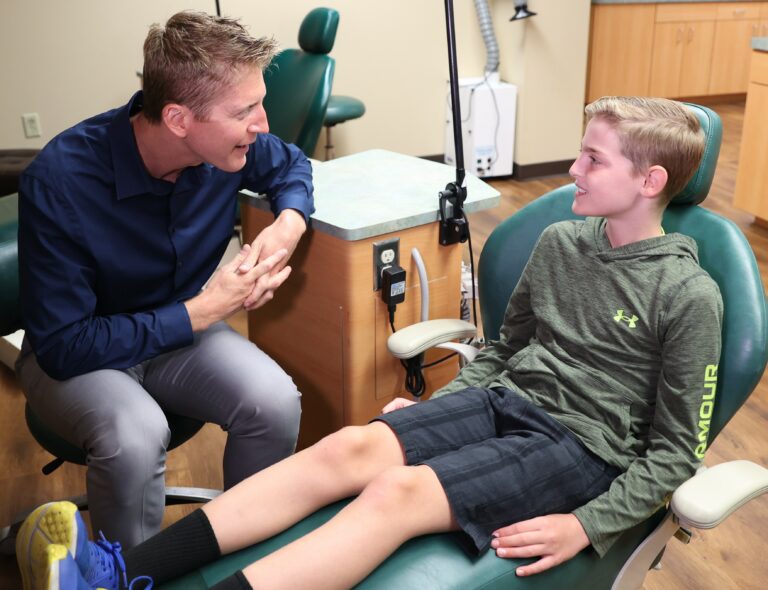 Start Your Smile Journey at Embrace Orthodontics
People often think that orthodontics is only about straightening teeth, but at Embrace Orthodontics, it is so much more than that. Our doctors are providing their patients with the tools to discover self-confidence and a clinically healthy bite.
Let's Meet!
Our Embrace Orthodontics team is eager to get to know you, so we can customize a treatment plan to meet your specific needs and goals. Lifestyle and personality are just a few things our doctors consider before looking at your records and determining what treatment options will give you the smile you've always wanted! Schedule a free consultation today - seriously, do it! We can't wait to meet you!
Your Unique Treatment Plan
No two people are the same, nor are the treatments we create! Bites and teeth are all just as unique as a personality. Our doctors understand that fact and embrace it when customizing treatments. Every area of your orthodontic care will be tailored to you and explained throughout the process, so there will be no surprises during your treatment journey!
Start Your Smile Journey the Same Day!
We know you want to start your personalized smile journey with us as soon as possible. You are ready and so are we! Well, you're in luck because your custom treatment with our doctors can start the very same day you worked with our team at Embrace Orthodontics to create it!
Not a phone person? Don't sweat it. You can also schedule a free consultation by filling out the simple form below: