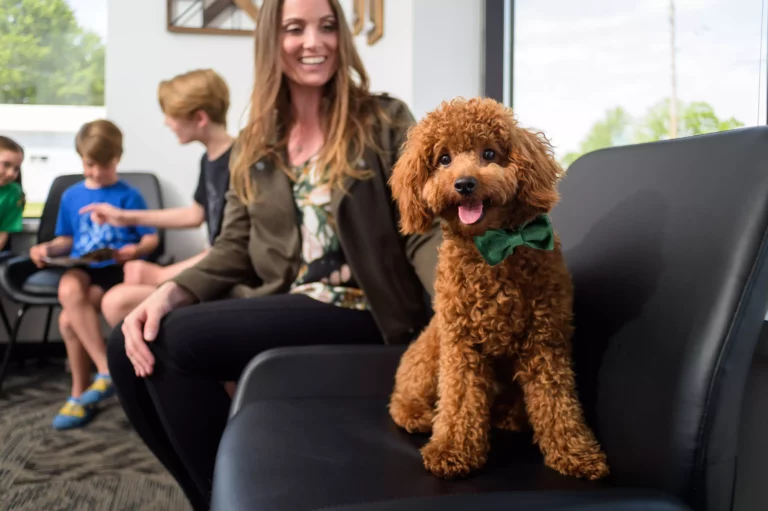 Dublin
Dublin, Dr. Sievers' beloved goldendoodle, brings the energy and fun to Embrace Orthodontics with his kind heart, goofy spirit and silly stubbornness! Dublin is also hypoallergenic, so there is no need to worry about any allergic reactions if you run into him at the Cambridge, Lindstrom or Pine City offices! If you're lucky, you might also spot him at one of our community events. If so, don't be shy; he's always looking to make new friends! He will greet you with a happy wag of his tail and a sweet nudge from his adorable button nose (and oh boy, does he love belly scratches).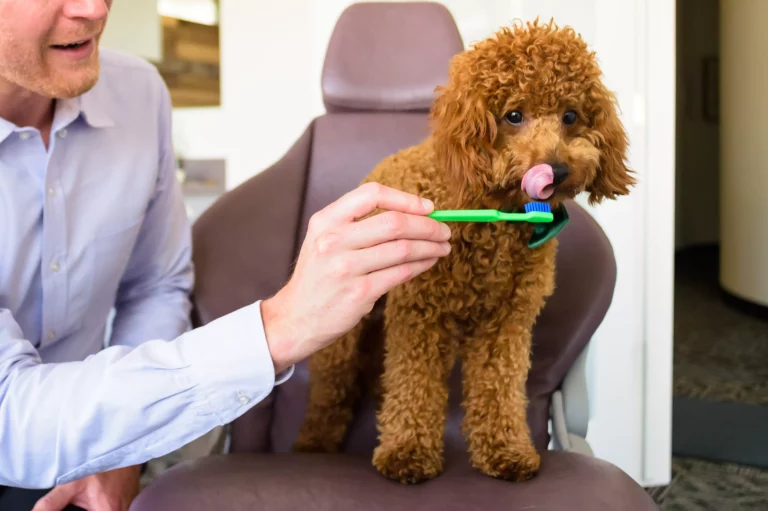 Dub Club
Did you know that children need regular orthodontic checkups starting at age seven to ensure that their smiles develop correctly? Dub Club, headed by Dublin himself, is a program that makes regular checkups easy for both you and your child! Our doctors and, of course, Dublin will ensure that your child's smile grows beautifully.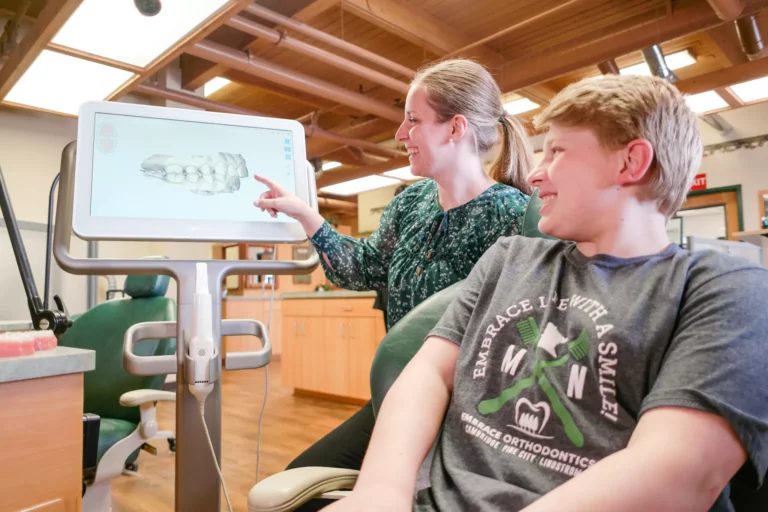 Preventative Treatment
While children should start having checkups at age seven, that doesn't mean they have to start treatment, nor do they all need it. Often, our doctors will opt to simply observe a child's dental development and track the progress of a developing smile. Dub Club is an excellent option for our youngsters who are not quite ready to begin treatment. If our doctors determine that interceptive care is needed, your child will receive the same attention and personalization as a teen or adult undergoing treatment. No two kids will have the same treatment, but our doctors have the same goal for every child: guiding their developing teeth to the perfect position in order to create a beautiful, lasting smile. If a two-phase journey is beneficial, Embrace Orthodontics will be sure to set up your child's smile for success and minimize the complexity and length of treatment in a later phase.